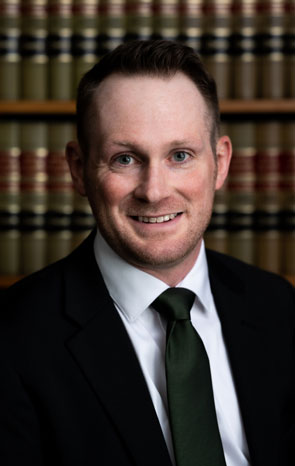 HE IS ADMITTED TO PRACTICE IN:
HE IS ADMITTED TO PRACTICE IN:
Minnesota
United States Federal Court, District of Minnesota
Chris is a graduate of Hamline University and Mitchell Hamline School of Law.
His current practice areas include workers compensation and social security disability. However, he began his career representing individuals in a variety of personal injury matters. Often, injuries or disabilities involve more than one area of law and his prior experience helps navigate the interplay between multiple areas of law.
He is a member of the Minnesota State Bar Association and the Minnesota Association for Justice.
Chris is active in the community, coaching youth hockey and baseball. He also serves on the leadership committee of Connect with Community, a local non-profit engaged in helping young professionals gain valuable experience through community involvement.
Finally! Social Security Benefits
Mike suffered from mental disabilities, which caused him to struggle with employment.  For five years he worked with other representatives to apply for Social Security Disability benefits, without success.
Brad (name changed) who was in his 50s when he injured his shoulder, had restrictions making it so he could not return to his good paying job.  He was looking at his workers compensation benefits ending soon and sought help from Harvey and Carpenter.
Claimant Awarded More than $59,000
Donald applied for Social Security and was denied. Our office helped him with the appeal process.  J. Chris Carpenter represented him at the hearing. One issue was why his symptoms seems to come on around the time of his application and not earlier.