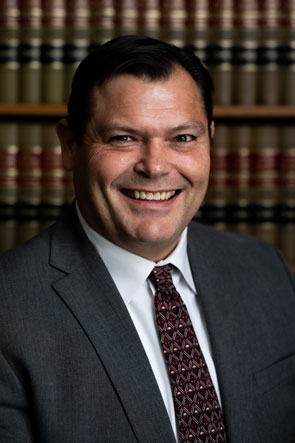 Social Security
Workers Compensation
Noteworthy Cases
Social Security
Social Security Disability Application
Social Security Disability Appeal
Workers Compensation
Noteworthy Cases
Chris is a 1994 graduate of University of Jamestown (Summa Cum Laude) and a 1997 graduate of Michell Hamline School of Law (Magna Cum Laude).
He has spent his entire career helping disabled or injured individuals.
When practicing Workers Compensation law, Chris only represents injured workers and never represents insurance companies or employers.
Chris uses his knowledge and experience to guide you through each step taken on your case and inform you of all available options. He is a strong and well-respected advocate who is a leading attorney in the fields of Workers Compensation and Social Security.
He is member of the Sixth District Bar Association having served as President, Vice-President and Secretary/Treasurer. He is also an active member of the Minnesota Association for Justice.
Chris is admitted to practice law in both state and federal courts.
Finally! Social Security Benefits
Mike suffered from mental disabilities, which caused him to struggle with employment.  For five years he worked with other representatives to apply for Social Security Disability benefits, without success.
Brad (name changed) who was in his 50s when he injured his shoulder, had restrictions making it so he could not return to his good paying job.  He was looking at his workers compensation benefits ending soon and sought help from Harvey and Carpenter.
Claimant Awarded More than $59,000
Donald applied for Social Security and was denied. Our office helped him with the appeal process.  J. Chris Carpenter represented him at the hearing. One issue was why his symptoms seems to come on around the time of his application and not earlier.