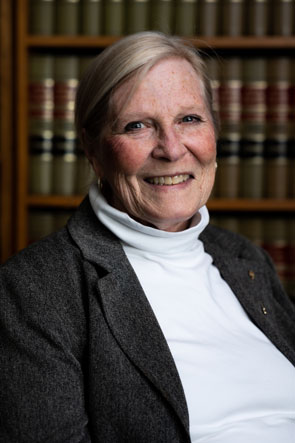 Social Security
Workers Compensation
Social Security
Social Security Disability Benefits Applications
Social Security Disability Appeals
Workers Compensation
Sometimes your injury or disability could involve more than one area of law and Ruth knows how these work together.
She knows what steps need to be taken to make sure your rights are not endangered. She is active in the Minnesota State Bar Association and past chair of the Civil Litigation Section.
Ruth has published articles in professional journals, including helping a committee rewrite Minnesota Jury Instructions for Civil Trials.
In our community, Ruth served on and chaired the United Way Board; was a member of the YWCA Board of Directors and Trustees; and served on the Boy Scouts Twin Valley Council.
In 2004 she received the "Woman of Distinction" award from the YWCA.
To discuss your case with Ruth, you can contact her on 507-779-7529
Finally! Social Security Benefits
Mike suffered from mental disabilities, which caused him to struggle with employment.  For five years he worked with other representatives to apply for Social Security Disability benefits, without success.
Brad (name changed) who was in his 50s when he injured his shoulder, had restrictions making it so he could not return to his good paying job.  He was looking at his workers compensation benefits ending soon and sought help from Harvey and Carpenter.
Claimant Awarded More than $59,000
Donald applied for Social Security and was denied. Our office helped him with the appeal process.  J. Chris Carpenter represented him at the hearing. One issue was why his symptoms seems to come on around the time of his application and not earlier.